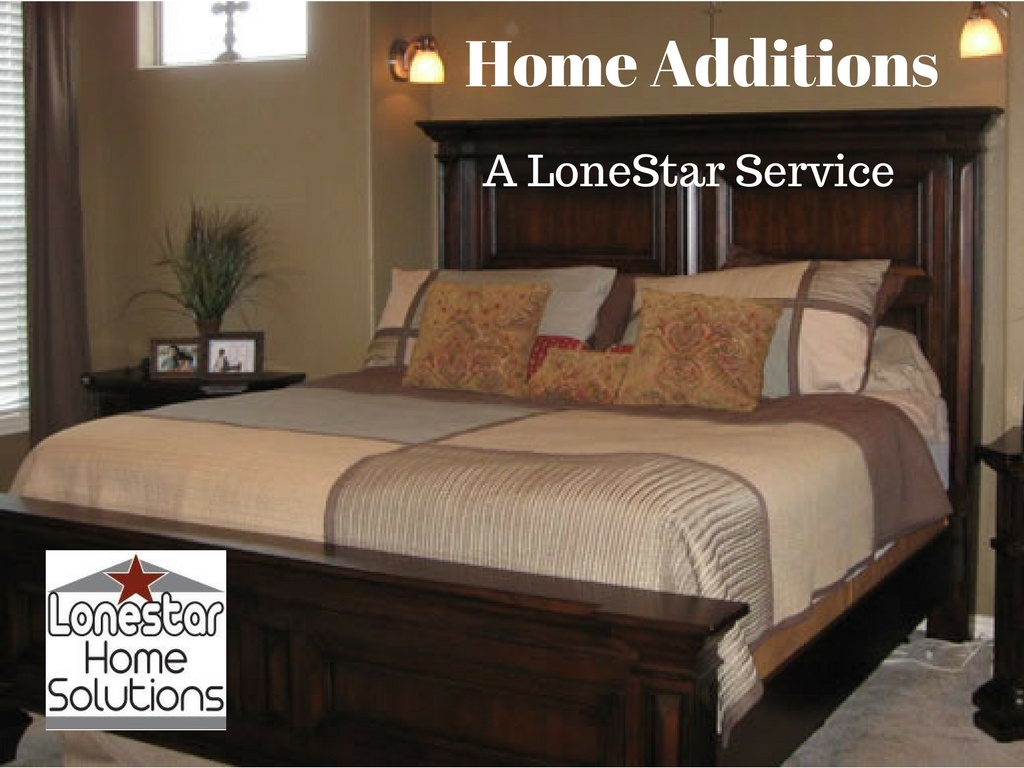 There are many things that can cause your home to feel small and cramped. Whether it is large furniture, growing family or your parents moving in it may be time for more space. Having a home where everyone has their own space and feels comfortable is important. So when you find yourself ready to expand the walls of your home LoneStar Home Solutions is here to help.
Each of the LoneStar Services comes with the customer involved experience that puts our clients behind the wheel of the design process to match your needs. Our Home Additions Service allows you to expand upon your home the way you want to. You can add anything from expanding the family room, adding an entire single bedroom with a bathroom addition, to creating whole separate living additions. From your choosing to the design process, the LoneStar team will then execute the perfect vision of your new home space. The result is sure to wow and be just as fantastic as you have envisioned.
Our Home Addition not only expands upon your home, but it expands upon your life. The true mission of LoneStar is to affect the lives of homeowners in a positive manner and build upon their day to day living situation through additions such as this. The LoneStar team is highly motivated, professional, and is perfect homeowner friendly Texas contracting team in the Central area. You can check out more information on our Home Addition Services and Request An Estimate on our website! Feel free to give us a call at 830-865-1344 for any questions.